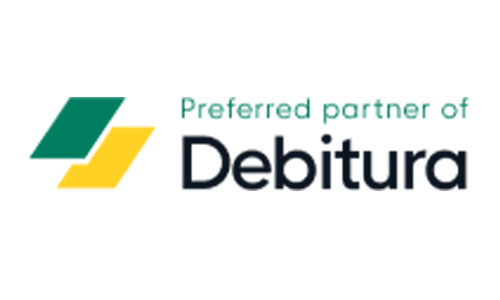 In a major development, Ahmed & Associates, a leading law firm, has announced a collaboration with Debitura, a well-known financial technology company. The partnership is aimed at providing comprehensive legal and financial services to clients in a more efficient and effective manner.
Ahmed & Associates has an established reputation for delivering top-quality legal services to clients across various industries, including banking, insurance, and real estate. With this new collaboration, the law firm will now have access to Debitura's cutting-edge financial technology platform, which will enable them to provide clients with more comprehensive financial advice and services.
Debitura (https://www.debitura.com), on the other hand, is a fintech company that provides innovative solutions to businesses and individuals for managing their finances. The company's platform allows clients to manage invoices, track payments, and streamline their financial operations, among other things.
The collaboration between Ahmed & Associates and Debitura is expected to benefit the clients of both companies significantly. Clients of Ahmed & Associates will now have access to Debitura's state-of-the-art financial technology platform, which will enable them to manage their finances more efficiently. At the same time, clients of Debitura will have access to Ahmed & Associates' top-tier legal services, which will provide them with the legal expertise they need to navigate complex financial transactions and regulatory issues.
The announcement of the collaboration has been met with widespread enthusiasm, with many industry experts predicting that it will pave the way for other law firms and fintech companies to collaborate in the future. This collaboration is expected to create a new standard for legal and financial services and set an example for other companies to follow.

Please see the website link for more details - https://www.debitura.com/partners/ahmed-associates
In a recent development in the legal world, a new website has been launched for the "Ahmed & Associates" law firm. The firm is led by renowned lawyer, Mr. Ahmed, who has years of experience in various legal fields.
The website offers a comprehensive overview of the services provided by the firm, including but not limited to criminal defense, personal injury, family law, and business law. It also features a blog section where the firm's attorneys will regularly publish articles and insights on legal matters of interest.
The website is user-friendly and easy to navigate, allowing clients to easily schedule consultations and access relevant legal resources. The firm's attorneys are committed to providing high-quality legal services and ensuring that their clients receive the best possible outcomes.
In a statement, Mr. Ahmed expressed his excitement for the website's launch, stating that it will allow the firm to better serve its clients and expand its reach. He also emphasized the firm's dedication to providing personalized attention to each of its clients and ensuring that their legal needs are met.
With the launch of this new website, Ahmed & Associates is poised to become a leading law firm in the legal industry, offering top-notch legal services and expert guidance to clients across the globe.